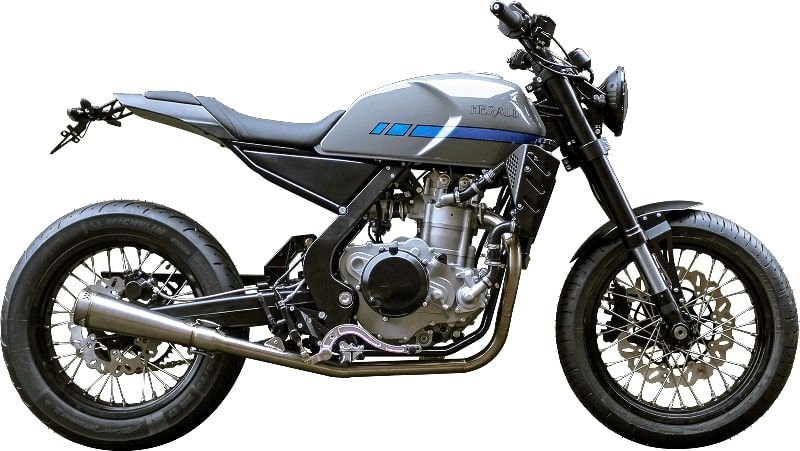 Herald Motor Company

- Brute 500

Price:
Last Updated On: 15/05/2020
The Brute 500 is the first British motorbike to be designed, developed and built by Herald Motor Company.
There's nothing quite like a large single for hard hitting torque that brings a smile to your face at any speed. Inspired by the race track but built for the road the Brute 500 is their own take on the street tracker.
The 449cc single cylinder four stroke engine has a power output of 42.9bhp and is drives the Brute 500 through a six speed manual gearbox.
Additional features include: Digital Dash, LED Lights, streaming indicators, T45 Steel and Aluminium frame, Hel Performance front braking system and adjustable Racetek front and rear suspension with Herald's own unique floating-shock linkage system.
Additional Images: click to enlarge