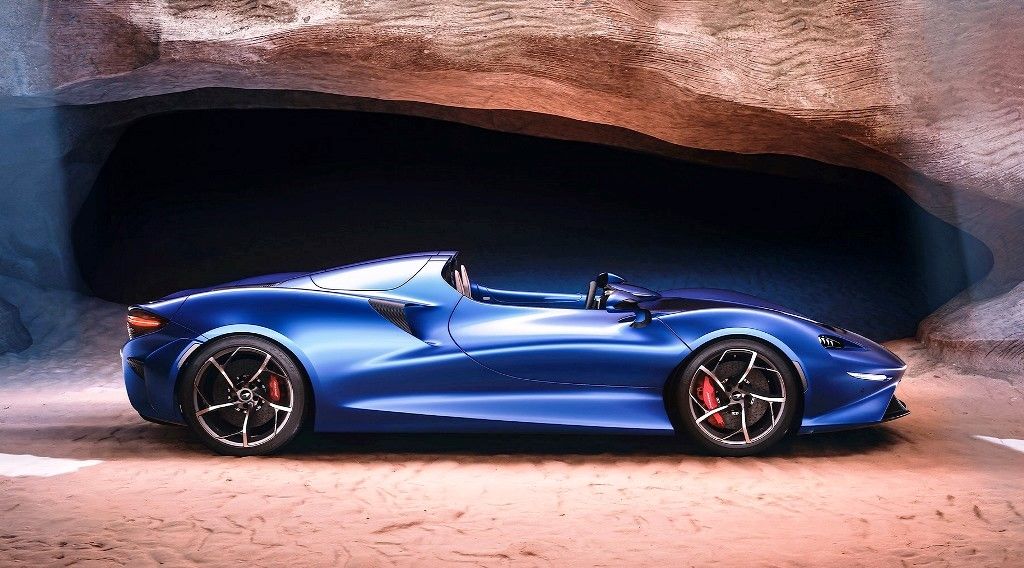 McLaren

- Elva Price:

POA
Last Updated On: 06/03/2020
The stunning new Elva from McLaren Automotive is their first ever open-cockpit road car, which is set to deliver the ultimate connection between driver, car and the elements.
Taking its name from the roadgoing versions of Bruce McLaren's legendary 1960s sportscar racers, this dramatic mid-engined roadster epitomises the pioneering engineering, design and aerodynamic innovation that lies at the core of McLaren's road car DNA.
The new Elva is a ferociously fast, extreme two-seater that brings a new dimension to McLaren's range-topping Ultimate Series lineage. Boasting a bespoke carbon fibre chassis and body, but with no roof, windscreen or side windows, it's a car to heighten every sensory input – providing an unparalleled visceral driving experience.
The Elva will also be the lightest road car ever made by McLaren Automotive. This, coupled with enormous power and torque from an 815PS version of the McLaren Senna's 4.0-litre, twin-turbocharged V8, creates simply extraordinary levels of acceleration, agility and driver feedback. In fact the Elva actually hits 200km/h (124mph) from a standing start in just 6.7 seconds – even quicker than the McLaren Senna itself.
The Elva's aerodynamic innovation and striking design incorporates a world-first Active Air Management System (AAMS), designed to shelter occupants while retaining their connection to the elements. On the outside the Elva's stirring form, like that of all McLarens, is dictated by function. The low nose and pronounced front fender peaks provide visual drama but also enhance forward vision, while the sleek profile of the twin rear buttresses is enabled by a deployable roll-over protection system.
The extraordinary sculpted interior of the Elva is not so much an interior as a seamless continuation of the outside of the car. The uppermost sections of the carbon fibre doors simply curve over and flow down into the cabin, as do the rear buttresses, while the armrest section between the seats is a spar of carbon fibre and the dashboard seamlessly flows into the swooping doors.
The radical new Elva is true to the engineering principles and pioneering spirit of those original McLaren-Elvas of the mid 1960s. Those cars were produced as roadgoing versions of a new generation of McLaren sportscars, the M1A (image 8), M1B and M1C, which like today's Elva were strong, light, mid-engined and strictly designed to achieve a purpose. According to Mike Flewitt these cars 'established the pioneering design and engineering principles that remain at the heart of our brand. What better way to celebrate that than by bringing the Elva name right up to date.'
Just 399 examples of the new Elva will be produced, with deliveries beginning later in 2020. McLaren Special Operations will be on hand to enable a high level of personalisation, ensuring each Elva is truly uinque. A fixed windscreen derivative can be specified, but not a roof or side windows.
Additional Images: click to enlarge