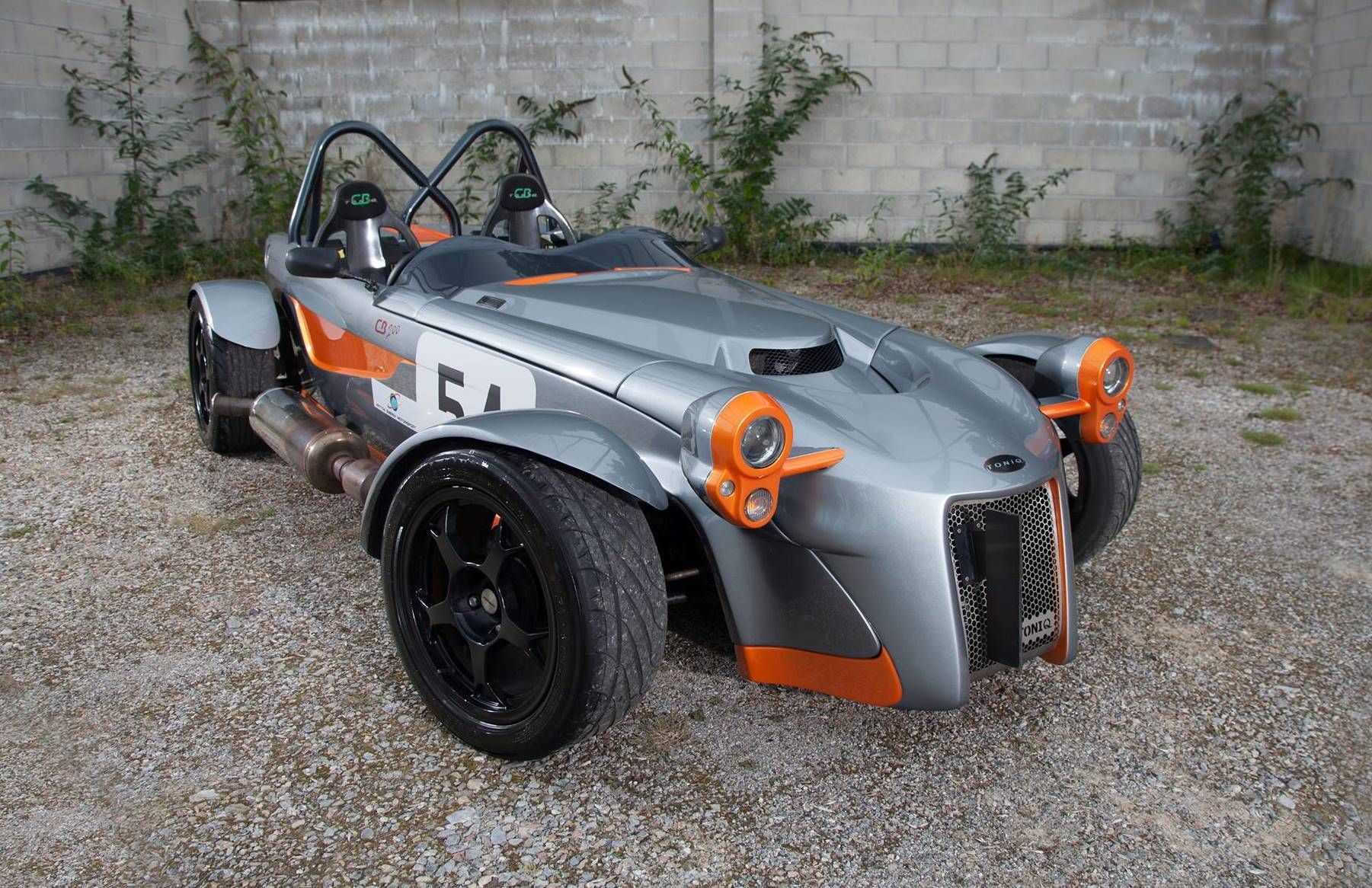 Toniq

- CB 180/200 Price:

POA
Last Updated On: 30/07/2019
Equally at home on the road or track, the lightweight open two seater Toniq CB range has been developed as a car which will make you smile every time you drive it. Use it in the week to pop to the shops and then as your weekend warrior on race tracks, at hillclimbs and sprints, or for the 6am Sunday morning blast!
Adopting typically classic proportions from the Lotus 7, Toniq Ltd has recreated a 50's icon in 21st century design language. This latest version from Toniq is the result of two years of extensive development and investment in the latest technology and chassis analysis.
There are two models available, the CB180 and the CB200, both powered by the Ford Duratec 2 litre engine, but putting out 180bhp and 200bhp respectively. The other main differences between the two specifications is that the CB200 has a 6 speed gearbox and limited slip diff as standard and more powerful front brakes. There is a long list of optional extras for both models, focusing principally on seating and track day/racing equipment.
Images 3 and 5 show Toniq CB with race nose option.
The CB180 and CB200 are both also available as self-build projects.
Additional Images: click to enlarge