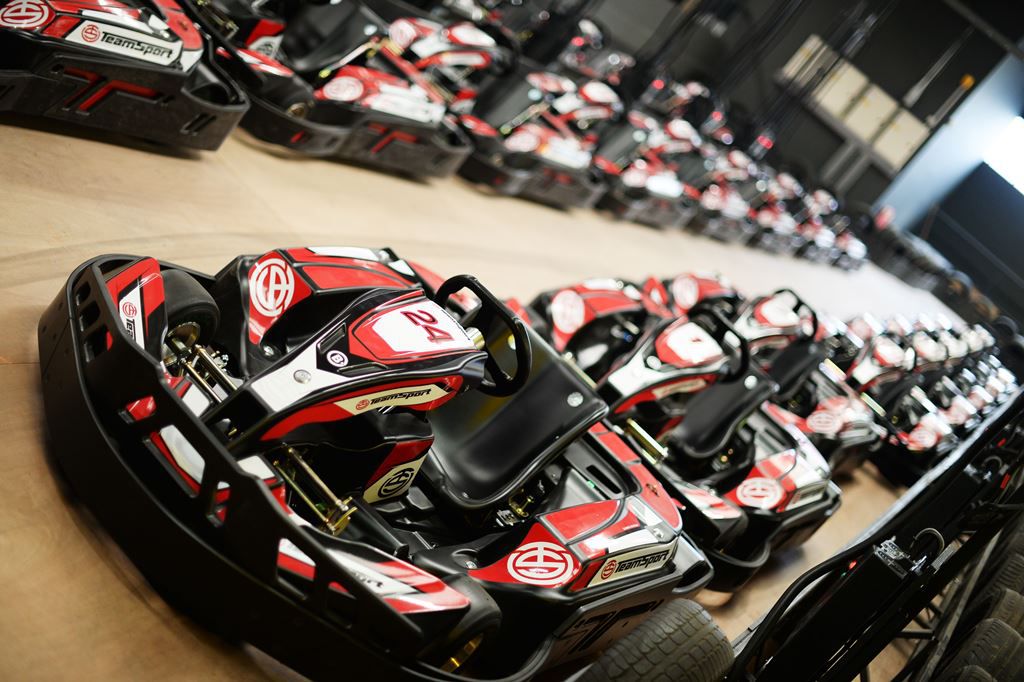 BIZ Karts

- Various models Price:

POA
Last Updated On: 30/07/2018
BIZ Karts are a major manufacturer of go-karts, supplying the commercial (rental) market, and produce a large range of models under five category headings. These are electric, petrol, race, off-road and 2-seater karts.
Electric: two models are available, the EcoVolt NG (image 2), which is the most technologically advanced electric go-kart on the commercial kart market today. The EcoVolt Junior (image 3) which, as its name suggests, has been specifically designed for children between the ages of 8 and 12.
Petrol: six different petrol-powered models are available starting with the NG1 (image 4), which is Biz Karts' latest go-kart to be developed for the commercial market and featuring an all-new floor tray and protective wrap-around system. The Evo3 (image 5), with a minimal sporty finish and reduced bodywork, this lighweight kart offers fantastic handling and responsiveness. The Le Mans Twin, with its twin engine setup, offers maximum protection to the driver with sleek yet functional moulded bodywork. The Le Mans Single with its custom designed moulded plastic wrap-around system also provides maximum protection to the driver. The Junior has been designed to suit drivers aged 8 and upwards and it features three position flip-over pedals and adjustable sliding seat as standard. The Evo3 Cadet (image 6) is the much-awaited upgrade from the popular Evo2 Cadet. All petrol karts are supplied with Honda engines.
Race: Two go-karts are offered in this category. The JK1R Pro Kart has gained a solid reputation for its performance and reliability, winning endurance races and championships in the UK and abroad. The Dolphin Bambino is a lightweight racing kart for children aged 5 and above. Fitted with a 4-stroke engine and easy to maintain, the Bambino is a great starter kart. All race karts are supplied with Honda engines.
Off-Road: Three models are available. The JK5 Garden Kart (image 7) has been built to provide a younger age group with a fantastic off-road experience. The JK6 Paddock Kart is perfect for use around a large garden, paddock or field and provides a great driver experience. The JK7 Rally Kart offers the ultimate off-road experience. All off-road karts are supplied with Honda engines.
2-Seater: Two models are available. The Tandem is the perfect tool for passenger rides and a great addition to any fleet. The Dual Drive (image 8) is Biz Karts' latest two-seater petrol kart which allows you to get even closer to the action. Double the challenge, double the fun! All two-seater karts are supplied with Honda engines.
Additional Images: click to enlarge