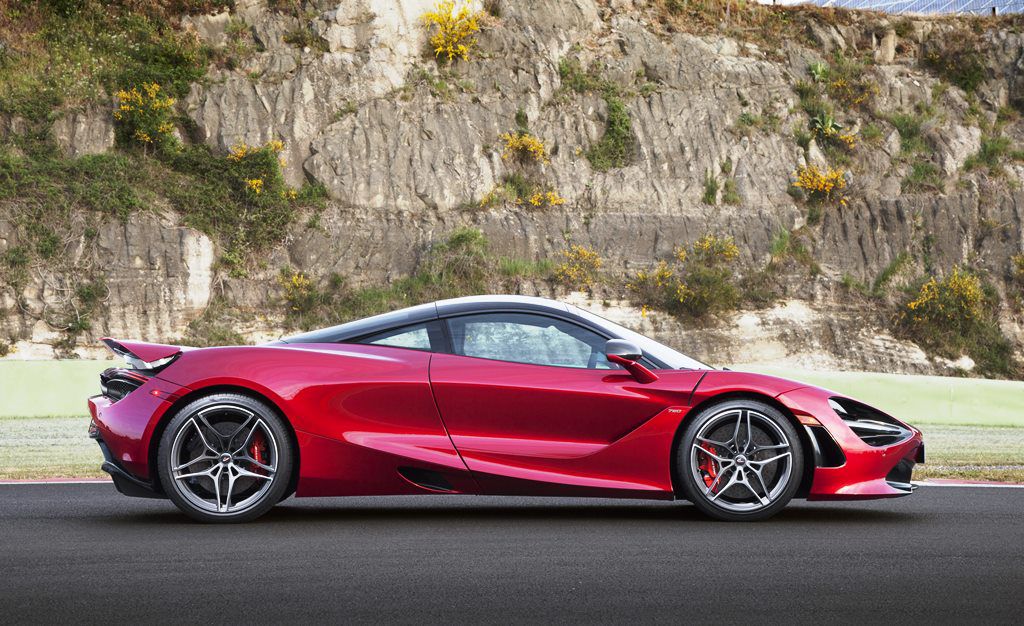 McLaren

- 720S Coupe/Spider

Price:
Last Updated On: 02/01/2019
The McLaren 720S coupé replaces the 650 model and is currently the sole occupier of the company's Super Series line up. It received a very positive reaction from the motoring press, often with ***** awards. The contours of the 720S are distinctly McLaren, yet the details are boldly different. Their designers took inspiration from the Great White Shark.
An innovation of the technology first seen in the McLaren P1™ hypercar, the MonoCage II is a one-piece carbon fibre tub that now includes the roof. The MonoCage II, unique to the 720S, extends over the engine bay and includes wider door apertures that open into the roof. As with other McLarens, it shares the twin-hinged dihedral doors.
The beating heart of the 720S is a new and fearsomely powerful M840T engine with 720PS. Press the start button and the twin-turbo V8 comes alive with a potent growl that ignites the senses and focuses the mind. Bathed in vibrant red light, every part of this 4.0-litre unit is refined to maximise power, sharpen responses, and increase fuel efficiency. The result are the performance figures which give a 0-62mph (100km/h) time of just 2.9 seconds and a top speed of 212mph (341kp/h).
The immense power of the 720S requires an equally responsive chassis. Proactive Chassis Control II gives the driver enormous ability on all road and track surfaces. Data from an array of sensors enables the 720S to better read the road and select a set-up that maximises grip.
Inside can be found McLaren's most luxurious cabin to date, featuring one of the most sumptuous leathers in the world which extends from the electronically operated and heated seats to the dashboard, headlining and rear luggage area. Finishing touches are provided by exquisite Iridium brightware and details in dark Satin Graphite.
The 720S is also available as an open top Spyder model and features a metal folding roof that can be opened or closed in just 11 seconds at speeds of up to 31mph (50km/h). Mechanical specification, power output and performance figures are similiar to those of its Coupé sibling. (images 7 and 8).

Additional Images: click to enlarge