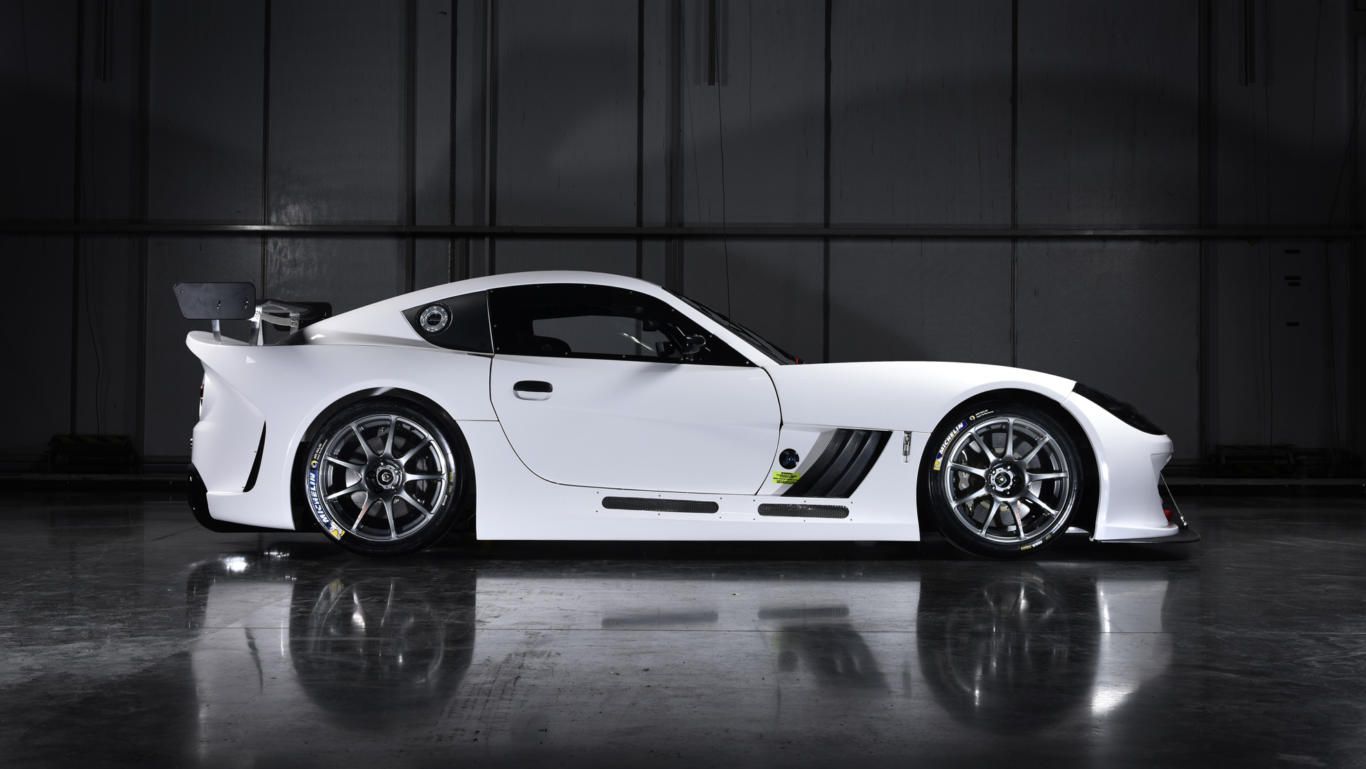 Ginetta

- G55 Price:

from 89,000 plus VAT
Last Updated On: 27/07/2019
G55 Super Cup
The SuperCup version of Ginetta's world-beating G55 competes in the Ginetta SuperCup, their flagship championship. This one-make series features close, competitive racing, season after season. Lightweight, strong and agile, the SuperCup-specification G55 is designed to offer a stepping stone into global GT and prototype racing whilst catering for career drivers and gentleman racers alike.
Powered by a Ford 3.7 litre V6, which generates 355bhp, and driven through a Hewland six-speed pneumatic paddle shift gearbox, the G55 Super Cup is capable of a 150mph (241km/h) top speed. In no small way helped by weighing just 1085kg.
G55 GT4
The Ginetta G55 GT4 is raced on almost every continent of the world and is one of the most successful GT4 cars ever made. Homologated for the international stage, it is eligible for competition within a variety of global endurance and sprint racing series.
Power output and performance figures are similar to the SuperCup, which also has the same weight.
The G55 is one of Ginetta's most popular cars for export. It has a successful track record for performance and reliability as proven in some of the most gruelling races in the world including the VLN Nordschleife 24hr, Gulf 12 Hour, Dubai 24hrs and Pirelli World Challenge. A Ginetta GT4 car has won the British GT4 title seven times in the nine years. In the 24 Hour Series, the car has taken class victory in the Dubai 24 Hours five times in six years and the Mugello 12 Hours three times in three years. In GT Cup, the G55 GT4 has taken an impressive 40 class wins over the past four years. This continued success of the Ginetta G55 only reaffirms its position as the car of choice for GT4 competition.
Top row of images show SuperCup and bottom row show GT4.
Additional Images: click to enlarge