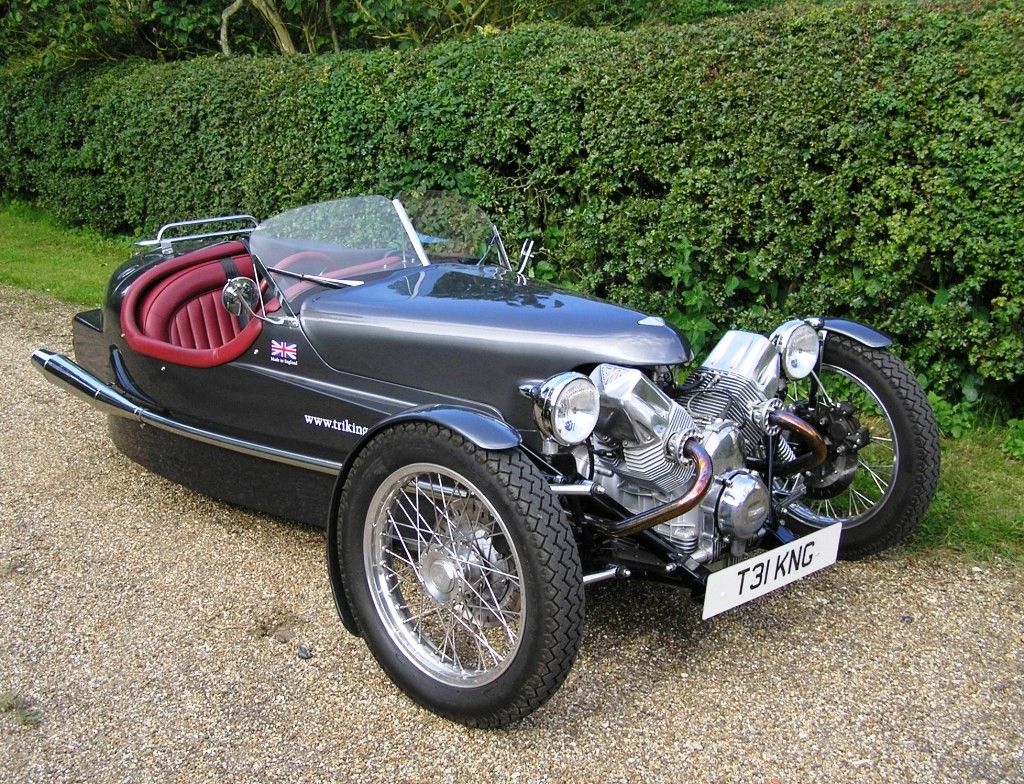 Triking Sportscars

- Triking Price:

from £20,000
Last Updated On: 03/08/2019
The Triking is a two-seater, open cockpit, sporting car in the tradition of a 1920s Aero-type cyclecar. Hand built to the highest standards, the Triking is a proven, timeless design and is generally acknowledged to be one of the finest examples of its type in the world. In 2018 the company celebrated its 40th anniversary.
Each car is tailored to the customers individual specification and complies with relevant legal requirements (MSVA etc.) There is a comprehensive choice of options and specification available.
Following several previous models Triking now offers their Type 4 (image 8), which features a revised cockpit area offering greater occupant comfort. Various mechanical improvements and refinements have also been made, but although the car's dimensions are slightly increased, the Triking still retains its reputation for design, build quality and good handling characteristics.
Based on a tough, epoxy-powder-coated, steel space-frame chassis with hand-molded resin coachwork, the Triking uses a blend of purpose made and proprietary parts to give the best performance and appearance. The air-cooled engine is the proven Italian thoroughbred, Giulio Carcano designed, 90-degree, vee-twin from the Moto Guzzi motorcycle. Rear-wheel drive is used to provide the best combination of driver appeal and balance.
The Triking is also available as a self-build project.
Additional Images: click to enlarge