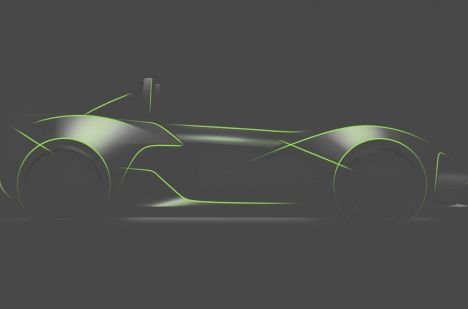 New company, Zenos Cars, plans lightweight sports car for 2014 launch
5th September 2013
Zenos Cars, a new company founded by ex-Caterham CEO Ansar Ali and Mark Edwards, also ex-Caterham, plan to launch a series of lightweight sports cars from 2014.
The Zenos executive has over 30 years combined experience in the automotive sector including senior management positions at Lotus Cars and more recently as the buyout team that between 2005 and 2012 acquired and turned around Caterham Cars ultimately taking Caterham onto the world stage in Formula 1.
The first proposed model, codemaned Project E10, will be built based around an Elise sized platform, using the latest version of Ford's 2.0 litre 197 bhp Duratec powerplant. Unconfirmed performance figures are a top speed of 135mph and a 0-60mph time of 4.5 seconds. The tubular aluminium chassis and tub will be surrounded by bodywork made from recycled carbon sheets.
Project E10 will compete with other cars in the lightweight sports car market such as Caterham and Ariel and will be available form early 2014.
Older

Articles