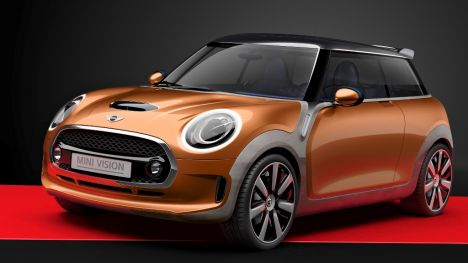 Is this the next MINI?
25th July 2013
Following the recent 'papping' of the the new MINI, the company have released pictures of what is very likely to be the third generation model, due to go on sale in 2014.
Under the MINI Vision project. presented recently as a virtual 3D hologram by Anders Warming, Head of MINI Design, it shows various design cues that will almost certainly be included in the new model. In particular, the hexagonal radiator grill inspired by the classic Mini and the contrasting plastic cladding that runs from the base of the A-pillar into the wheel arch, evoking the original 1959 Mini's trademark welding flanges.
Older

Articles